Common Shelduck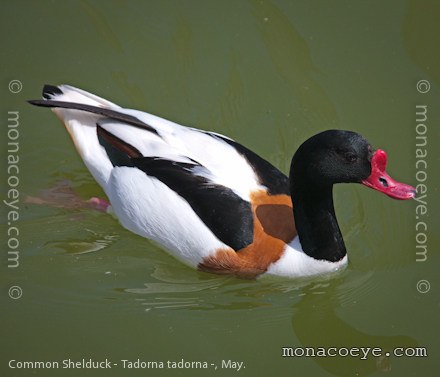 © GW - monacoeye.com, all rights reserved
.
Camargue, France

Bird name: Common Shelduck
Latin:
Tadorna tadorna
Other: Tadorne de Belon (Fr),

Family:
Anatidae
•
Ducks
,
Shelducks
Range: Eurasia

Similar:
The Common Shelduck is fairly widespread in France year round. These were seen in the Camargue and in Nice. A large attractive duck.
Below, pair of Common Shelducks, Camargue, France, December.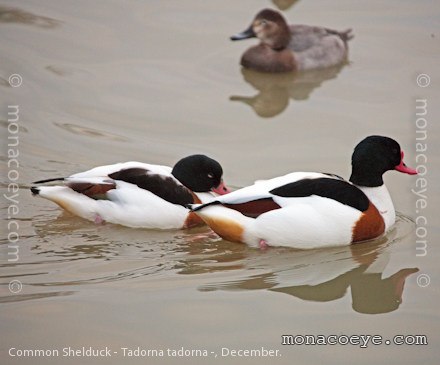 Below, Common Shelducks fly past Flamingos in Camargue, France, January.