African Sacred Ibis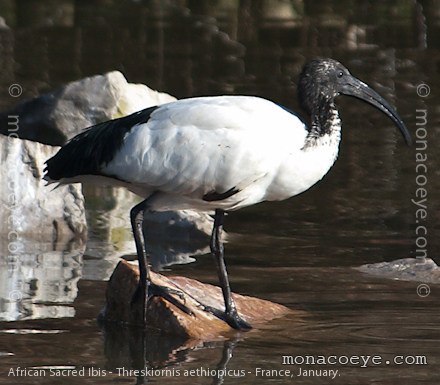 © GW - monacoeye.com, all rights reserved
.
Camargue, France • Mar 2009

Bird name: African Sacred Ibis
Latin:
Threskiornis aethiopicus
Other: Ibis sacré (Fr)

Family:
Threskiornithidae
•
Ibises
Range: Sub-saharan Africa, Iraq, Egypt, France

Similar:
The Sacred Ibis was introduced in France in the 1970's. There is an established and free-flying group, seen here in the Camargue, with Little Egrets and Cattle Egrets.
I also saw Sacred Ibis at Kotu Sewage Ponds, in the Gambia.
Below, African Sacred Ibis, Gambia, Feb 2013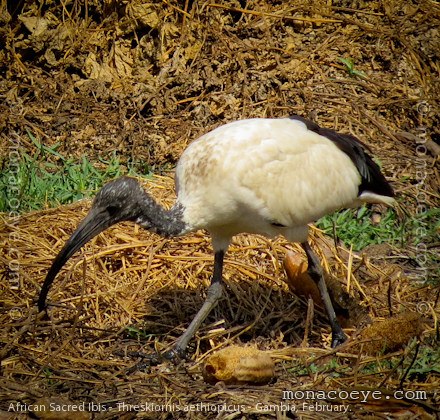 Below, African Sacred Ibis, Camargue, France